MIXER Gan Ha'ir is located at the heart of Tel Aviv, in the Gan Ha'ir mall, next to Rabin square. Members can work, dine, shop, and enjoy time out just by stepping out of this unique working space. MIXER Gan Ha'ir is designed as a high-end business haven where startups, companies and entrepreneurs can shape their dreams into reality.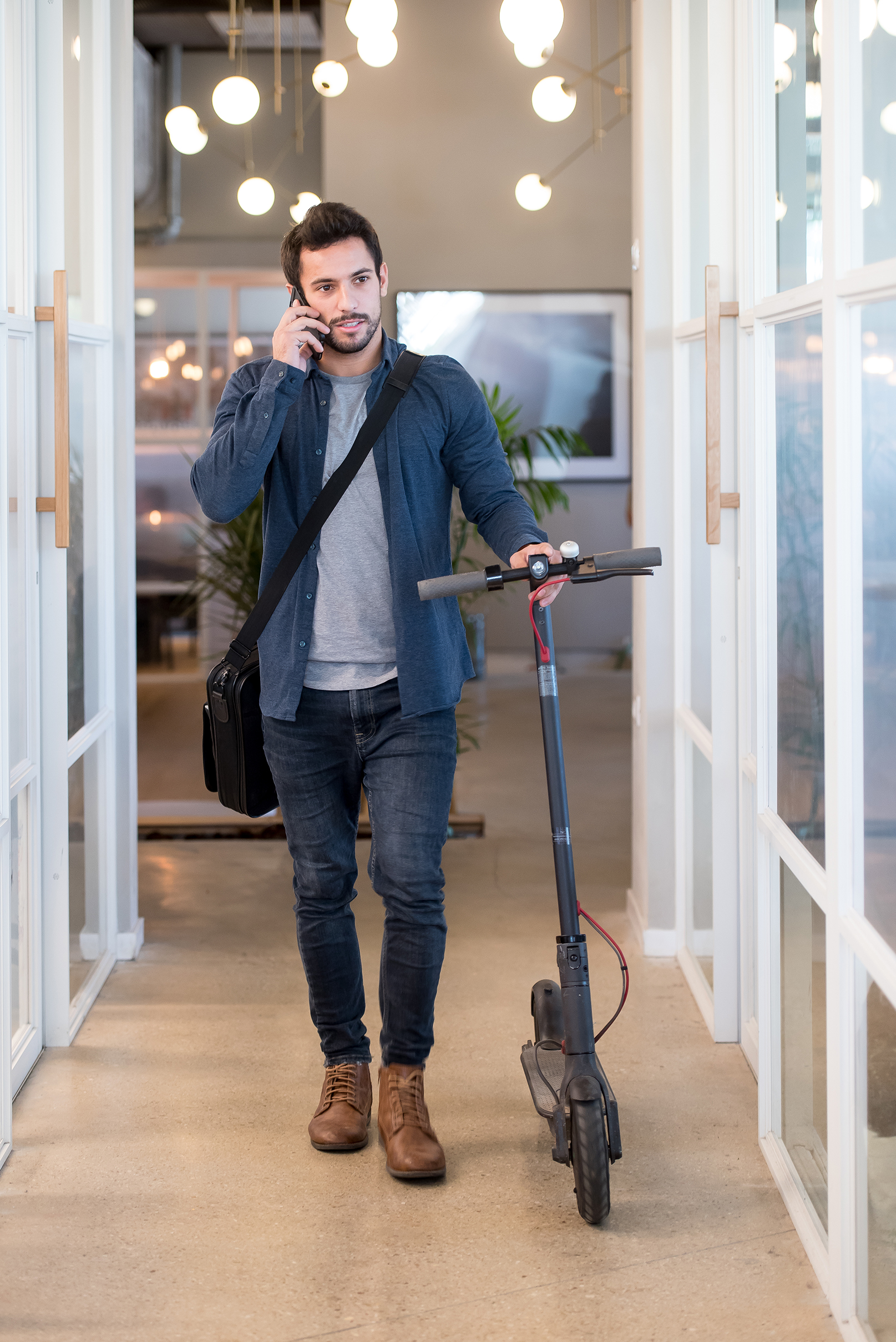 MIXER Gan Ha'ir is perfect for those searching for an urban location easily reached  by any urban based transportation. Our work space offers ample open air areas, including a unique rooftop space and fountain area. Near your private office you will find everything you need – from restaurants, cafes, banks, supermarket, to a hairdresser and gym.
We offer a variety of private office spaces to fit companies of all sizes – from a single member up to private wings for companies numbering 100 employees or more.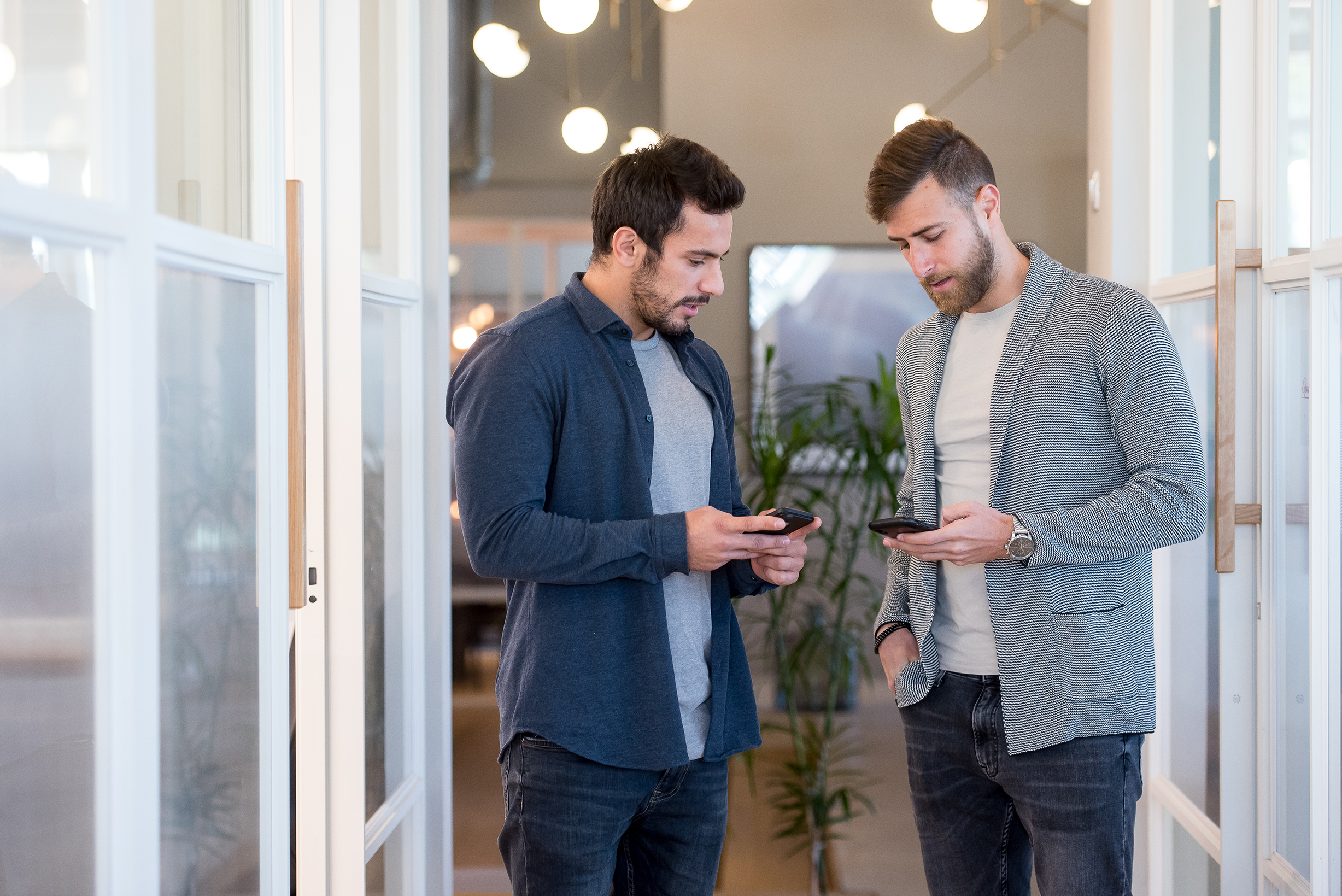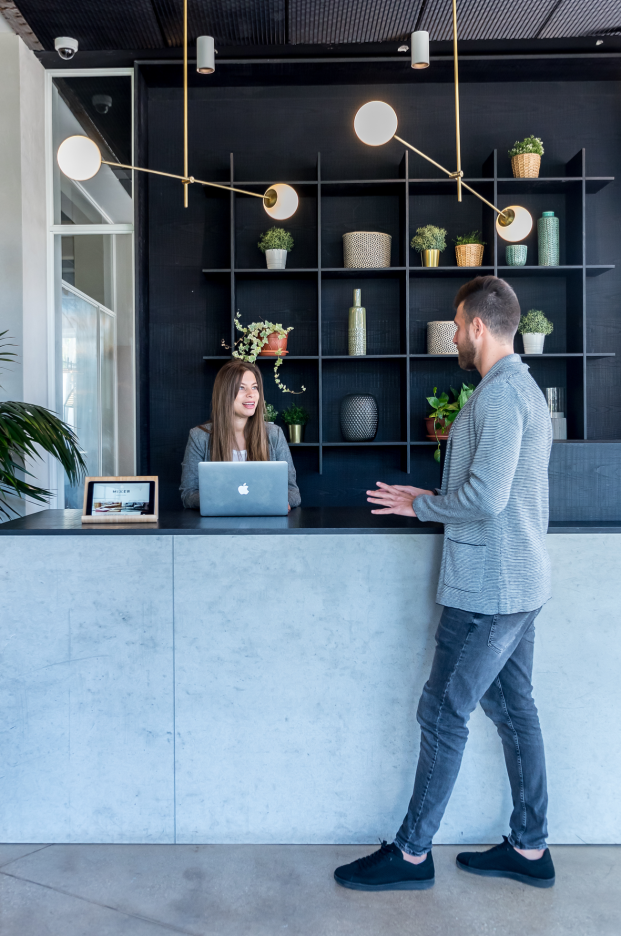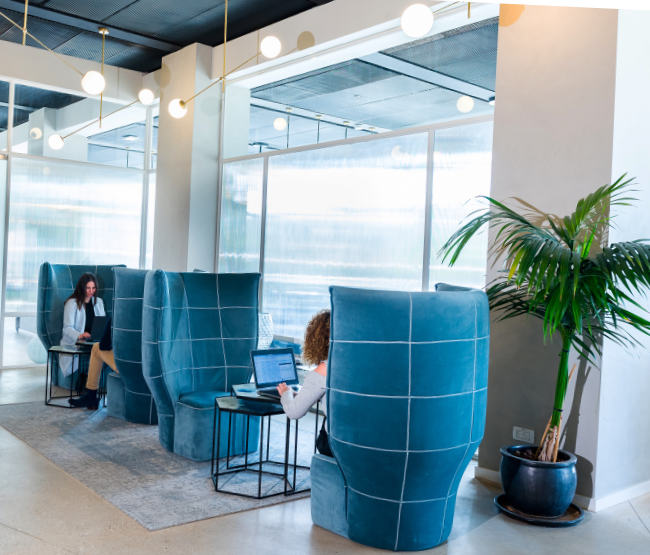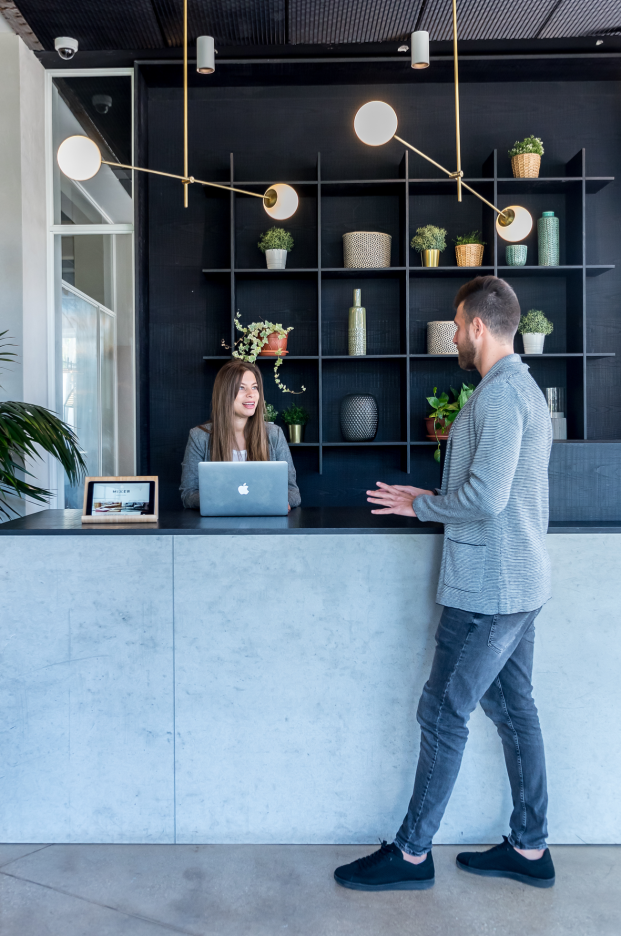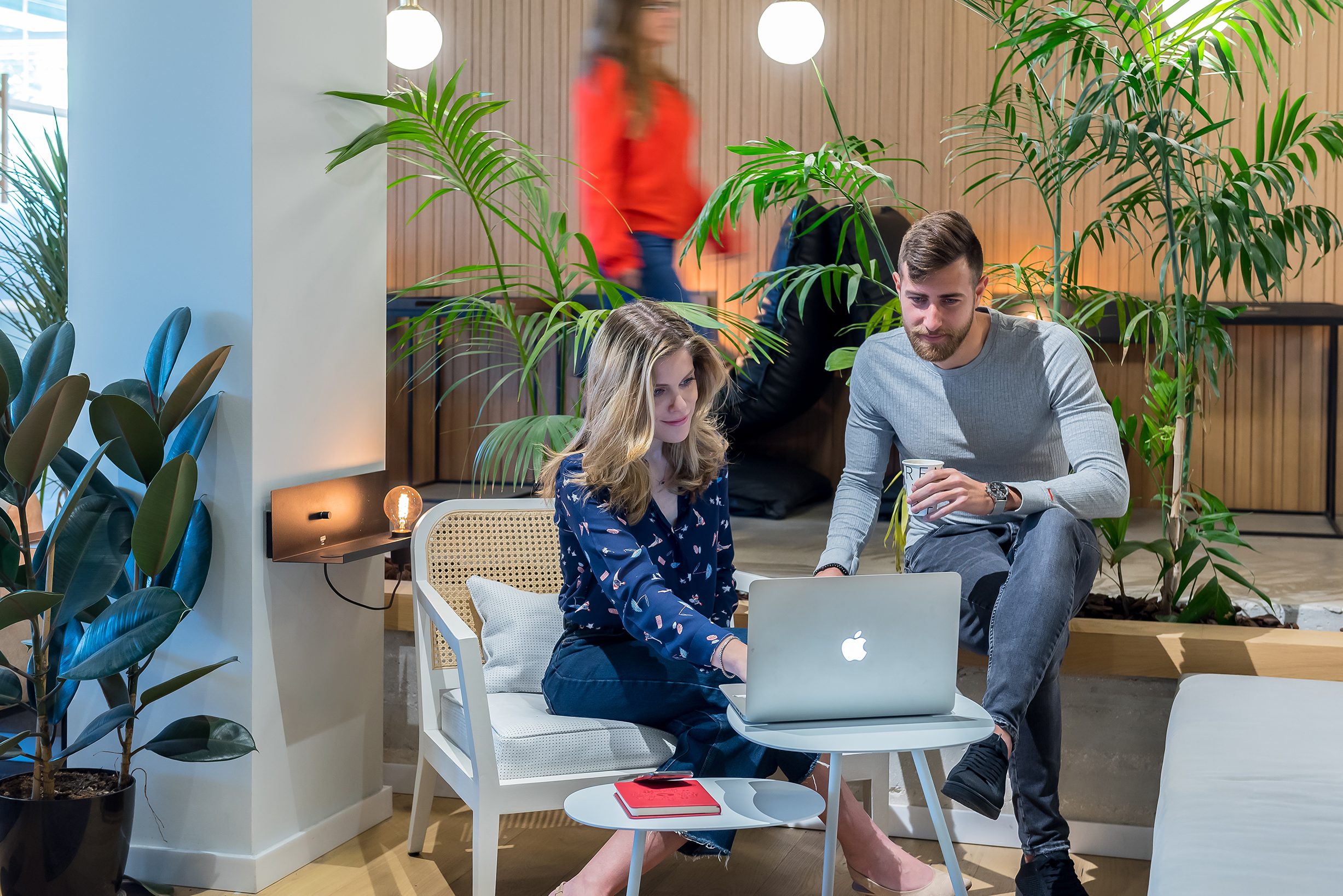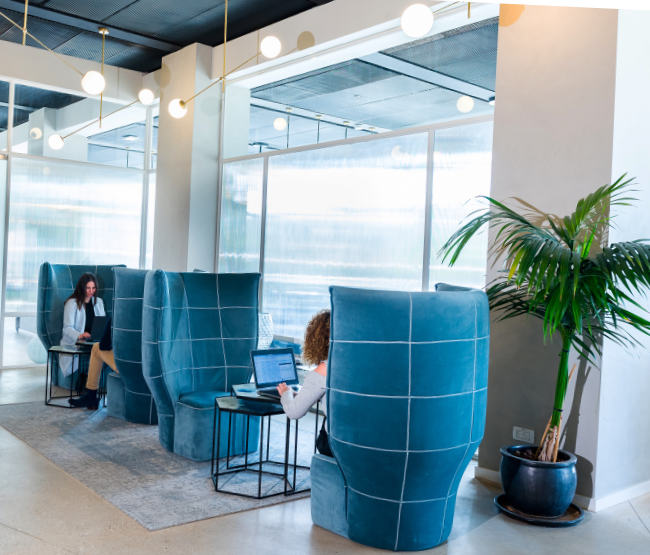 Our MIXER Soho Lounge is an exclusive experience. Perfect for business events, meetups, and lectures. This is our social hub. where members get together, enjoy the morning barista coffee, and mingle with peers.
The Soho Lounge is the beating heart of our space, hosting all our community events – from Happy Hours to holiday toasts.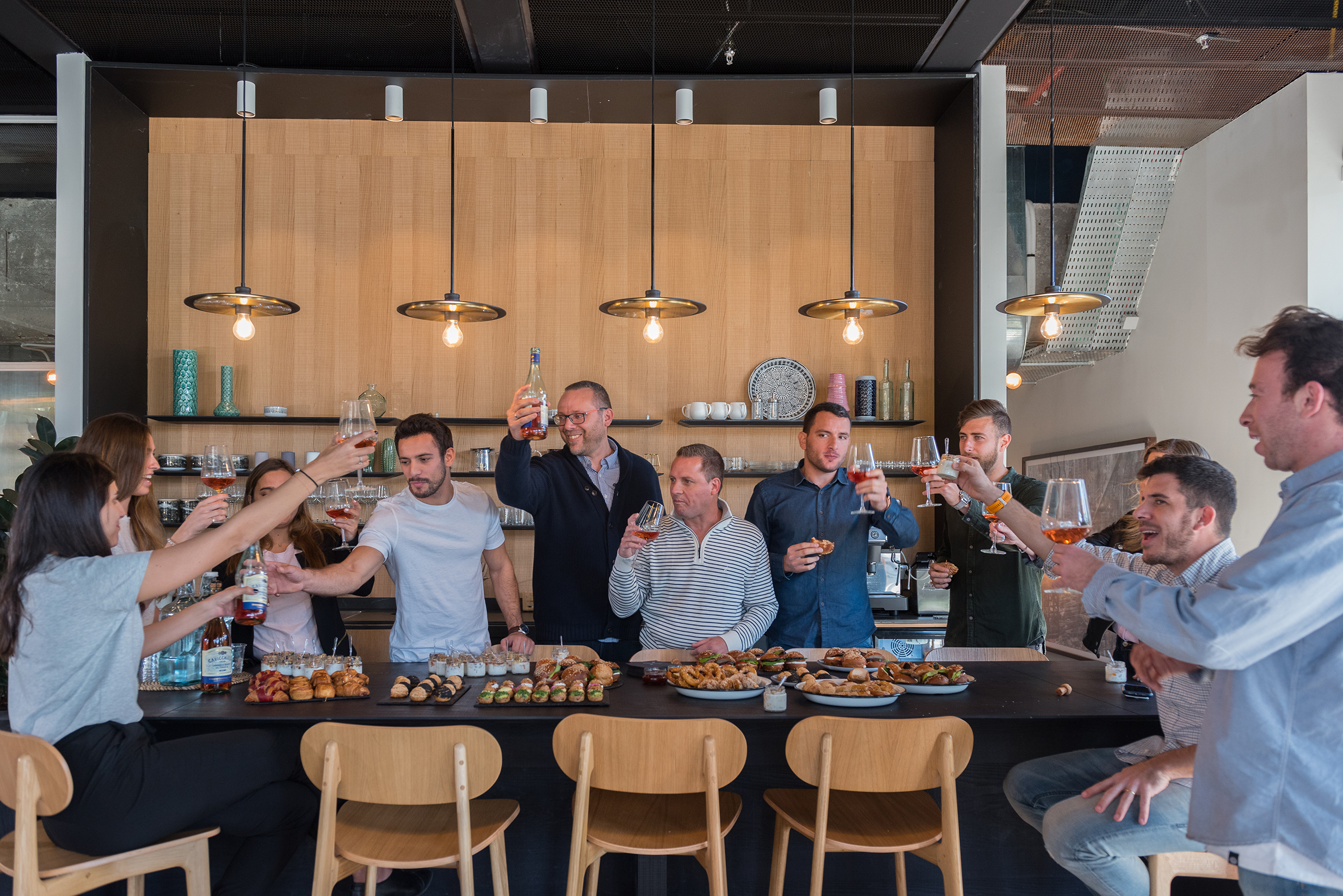 About our community managers
Each community manager is dedicated to a face-to-face experience. We assist and enable your breakthroughs and success and are committed to the MIXER edict of providing a personalized supportive and warm environment where you can thrive.